Global supply chain conditions are changing, with China at the centre: What will this mean for Canadian farmers?

Category: Markets | Topic: Market Disruptions

Posted Date: March 10, 2023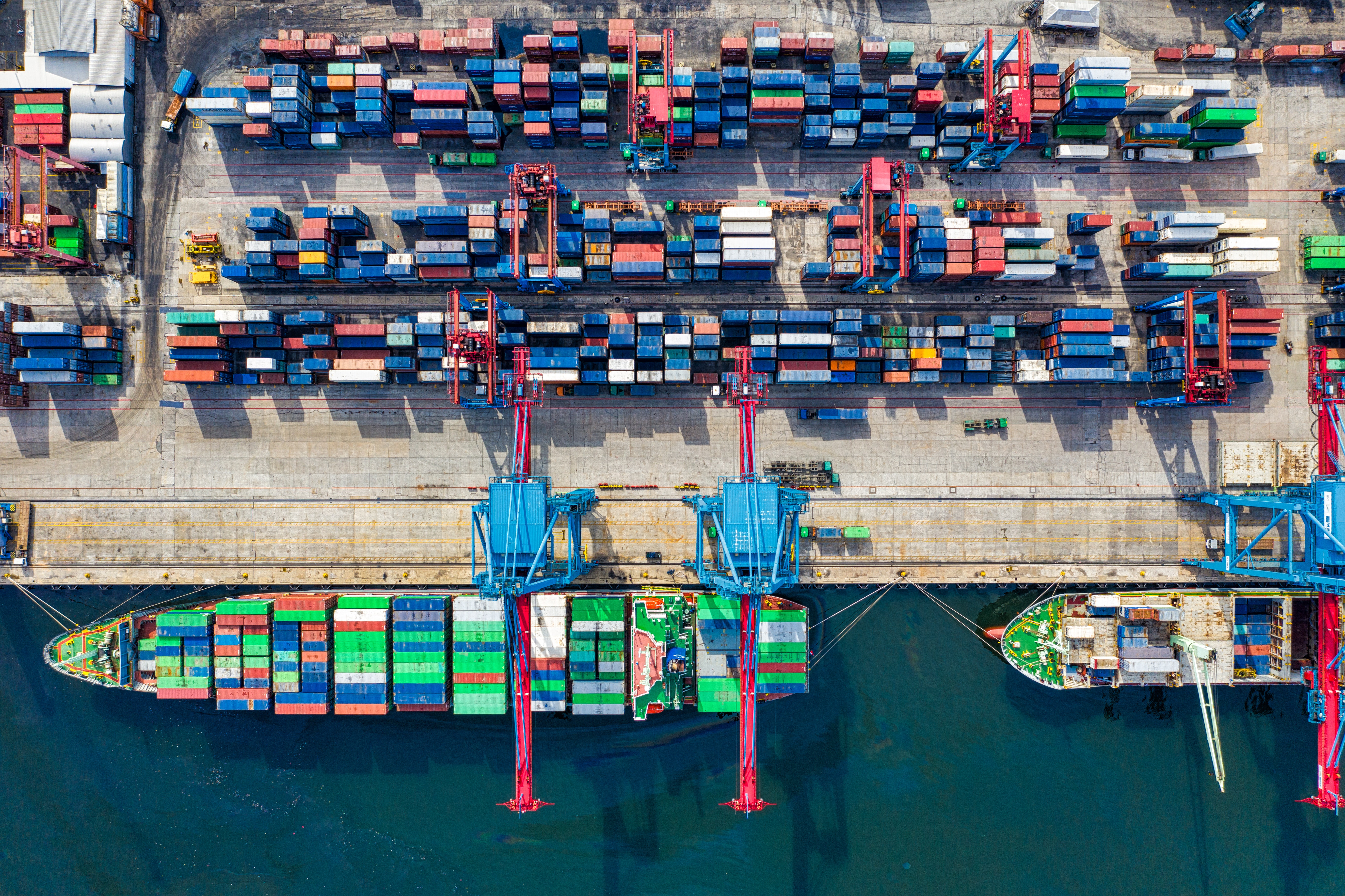 The context
China is home to nearly 1.5 billion people[1] and is the world's second largest economy, valued at USD$17.74 trillion in 2021.[2] Canada's agri-food exports to China represented almost CAD$9.4 billion in 2020, an increase of 43.3% from 2019.[3] While China's continued growth has been beneficial for exporters and significantly alleviated its domestic poverty rates metrics, the pace of its growth has also left some behind.[4] Moreover, while its historical growth rate has been quite high, its potential growth may slow, with trade implications for exporters like Canada.[5] These implications may be compounded by an increasingly inward-facing approach to development,[6] as well as several key structural factors, including access to food, energy, and healthcare; an ageing population; and food security concerns. Due to the nature of today's global supply chain, any instability in China has potential risks for its trade partners.
What are the risks?
China's explosive growth has led to significant concerns around the quality and quantity of its water. Should China face a water crisis, its domestic agricultural production could suffer, causing an increased reliance on imported grain, higher food prices for residents in grain-exporting countries, and grain shortages for developing nations.[7] Additional risks include the drying up of major waterways, resulting in a loss of power generation from hydropower systems with external impacts on manufacturing and shipping and severe internal impacts for Chinese residents.[8]
China's ageing population and forecasted peak in growth is also a major risk for exporting countries. The falling birth rate and projected lower population (around 800 million by 2090), could affect the spending power of China as a nation, given the increased healthcare spending required to care for its ageing population[9] and the loss of future growth potential due to labour shortages that threaten its position as a manufacturing-driven economy.[10] For exporters, especially grain exporters, this population decline also means less demand for agricultural commodities and consumption in general.[11]
Food security also a major concern for China. As the country's population grew and its population's quality of life improved, urbanization increased with a corresponding decrease in farmland and changes in dietary patterns.[12] China aligns food security with national security in recent five-year plans, with the implication being that it seeks to decrease reliance on agricultural commodities from exporting nations.[13] China's strategy to improve food security includes not only diversifying its agricultural imports, but also purchasing farmland in other jurisdictions, such as North America.[14] Food security has been observed not only as a necessary component of China's own national security strategy, but as a means of legitimizing the Chinese government and suppressing instability.[15]
What does it mean for Canadian farmers?
With the largest population and the second-largest economy in the world, the environmental, social, economic, and political stability of China is critical to today's interconnected, global supply chains. For Canada, this stability is no less critical as a middle power with an export-based economy.
In the short-term, farmers in Canada may not have significant cause for concern and remain competitive, especially for canola, wheat, barley, peas, seafood, and pork.[16] While most experts predict an eventual decline in China's population, the impacts on exporting nations may not be realized for some time and, given the importance of food security to China's political stability combined with its looming water crisis, Canadian farmers may prove more important than ever, especially if the trend of increased agricultural exports to China continues.
While risks should not be underestimated, they may manifest in a way that does not negatively impact Canadian agricultural exports, but that may change the portfolio of exports to China our farmers produce. As the demographic landscape in China changes and quality of life improves, demand for staples may give way to demand for meat or alternative proteins.[17] If this is true, the aforementioned risk posed by China's looming water crisis may be offset in the long term by its potential decreased demand for grain, which could free up Canadian grain producers to export to those nations which may previously have experienced shortages.
What can farmers do to manage risk?
Managing the risks associated with China's changing demographics, economy, and political stability will require Canadian farmers to be informed and dynamic.
Being alert to current events both in China and in other countries, such as Ukraine, will be critical to enabling farmers to adapt to market changes. Building up a broader awareness of the markets for which their harvests are destined will ensure farmers can plan for the years ahead, and pivot to a different crop if needed.
The sea of information can be difficult to wade through, but there are several major organizations which provide historical data and market predictions that can be useful for farmers seeking to inform themselves. These include the OECD, World Bank, and Statistics Canada (to name only a few). Working with commodity marketing advisors, who already keep an eye on international trends, can also be a less time-intensive, effortful way of keeping up with the markets.
Planning for the short, medium, and long terms, and building these conversations into succession plans can be a proactive, rather than a reactive step for Canadian farmers to prepare for the future.
[1] https://data.worldbank.org/indicator/SP.POP.TOTL?locations=CN
[2] https://www.statista.com/statistics/263770/gross-domestic-product-gdp-of-china/
[3] https://agriculture.canada.ca/en/international-trade/market-intelligence/reports/market-overview-china-0
[4] https://www.worldbank.org/en/country/china/overview
[5] https://www.oecd-ilibrary.org/docserver/2138cc7f-en.pdf?expires=1677256142&id=id&accname=guest&checksum=9D3F2A7066D58BA30370F38BA2D9F5D2
[6] https://www.theatlantic.com/international/archive/2021/01/xi-jinping-china-economy-jack-ma/617552/; https://www.imf.org/en/News/Articles/2021/11/18/pr21338-china-imf-staff-completes-2021-article-iv-mission-to-the-peoples-republic-of-china  
[7] https://www.foreignaffairs.com/china/chinas-growing-water-crisis
[8] https://www.theguardian.com/world/2022/aug/22/china-drought-causes-yangtze-river-to-dry-up-sparking-shortage-of-hydropower
[9] https://www.nature.com/articles/d41586-022-02304-8
[10] https://brownpoliticalreview.org/2022/11/chinas-population-crisis-may-be-its-achilles-heel/
[11] https://www.atlanticcouncil.org/blogs/new-atlanticist/can-chinas-communist-party-defuse-its-demographic-time-bomb/
[12] https://thediplomat.com/2021/11/chinas-evolving-food-security-strategy/
[13] https://thediplomat.com/2021/11/chinas-evolving-food-security-strategy/
[14] https://www.politico.com/news/2021/07/19/china-buying-us-farms-foreign-purchase-499893
[15] https://ui.adsabs.harvard.edu/abs/2021AGUFMGC13D..04O/abstract; https://doi.org/10.1017/S1468109921000372
[16] https://www.ualberta.ca/china-institute/research/commentary/2022/shaoyan_food_security.html
[17] https://www.card.iastate.edu/ag_policy_review/article/?a=122