How the chip shortage is impacting farms

Category: Markets | Topic: Market Disruptions

Posted Date: March 30, 2022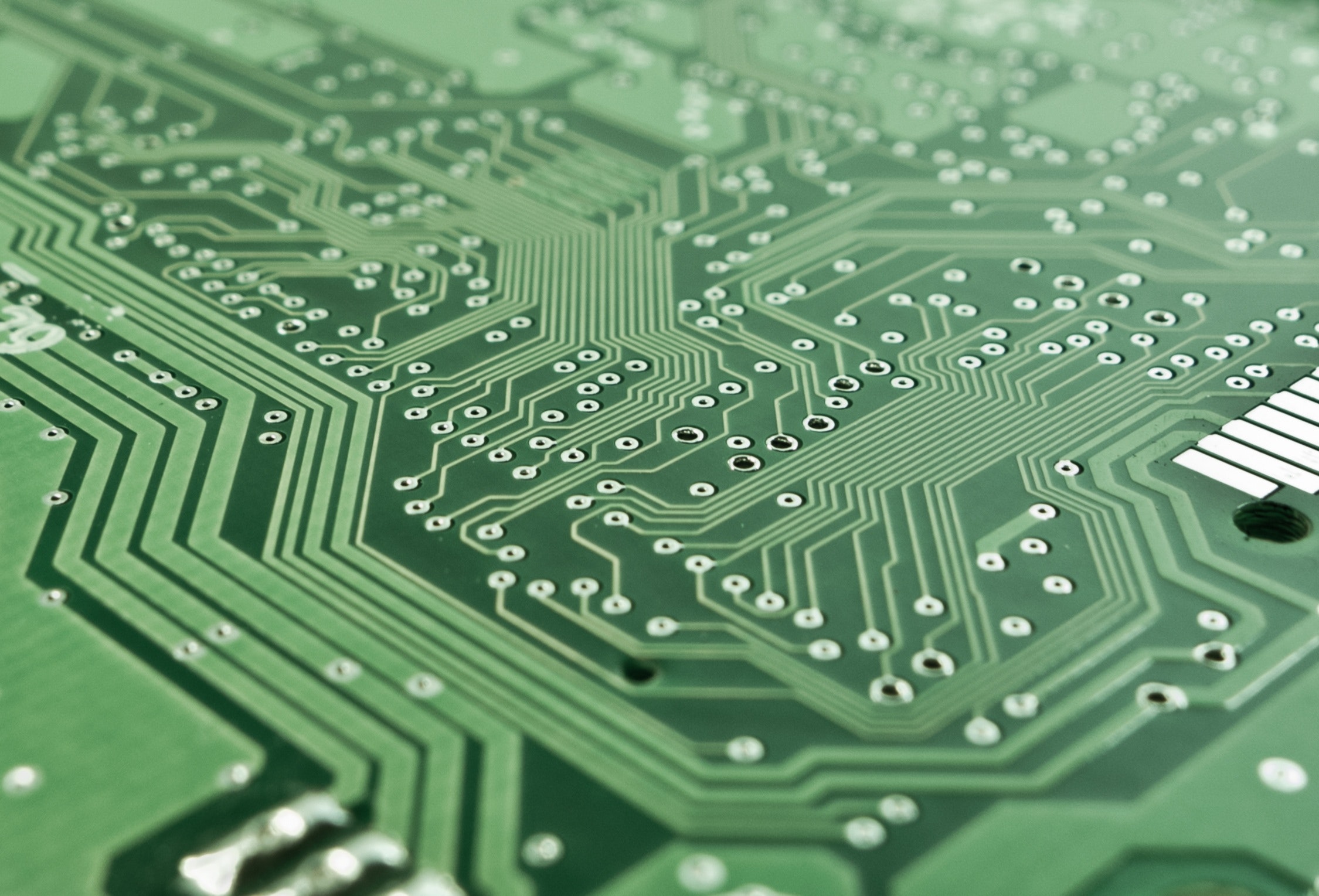 The context
When COVID-19 was declared a pandemic by the World Health Organization (WHO),[1] it wasn't clear to producers what that would mean for the demand for agricultural products. In Canada, we faced challenges such as an increased demand for wheat flour and a decreased demand for dairy, leading to dumping.[2]
In a different industry, the world's silicon chip manufacturers expected demand for electronic devices to decrease, and so production of these essential components was slowed down. Very soon, however, demand not only increased, but it began to outpace the rate of production.[3] This shortage of chips began to affect many other industries, including agriculture, which uses a lot of advanced technology.
WHAT'S A CHIP ANYWAY?
Chips are small pieces of silicon used in electronic devices; they are "the brains" of these devices. They look simple, but they contain as many as thirty layers of circuitry and are essential components to computers, vehicles, machinery, and so many of the other gadgets and devices which define modern society.[4]
What are the risks?
The impacts of a chip shortage manifest in several ways, with delays in the production and delivery of electronic components, devices, and equipment amongst the most notable.  This of course has already had economic repercussions. Chips being so small, it may not seem like they have much importance, but in a digitized, automated world such as ours, the cascading impacts present new challenges to almost every industry and consumer.
What does it mean for farmers?
For farmers, the chip shortage and labour strikes have caused delays in obtaining new or upgraded on-farm technology, including tractors, drones, or livestock management systems. Other shortages, including in carboard and plastics, have slowed the delivery of commonly used farming inputs, such as pesticides and herbicides, and farmers have reported receiving equipment orders in parts instead of all at once, posing a challenge to business planning and regular day-to-day operations.
Unless farmers have backup equipment or a neighbour is willing to lend a hand, farm operations may be delayed or even stopped, which affects not only their livelihood, but the available food supply. This issue is only magnified by the feeling among many consumers that food prices, which were already high, have increased substantially, which has the potential of shanging consumer habits.
A previous article published on AgriResponse[5] highlighted some of the risks for agriculture posed by supply chain disruptions. They include:
Keeping livestock on-farm for longer than planned, risking health and welfare
Delayed harvests, risking quality loss
Increased cost of production
Decreased or lost sales
Spoilage
With the chip shortage impacting farmers largely by delaying the delivery of new equipment, many have turned to the used market. This has been a viable avenue for some, but because of the increased demand for used farm equipment, the cost has become higher than buying new before the shortage.[6]
With farm equipment becoming more and more technical and computerized, the ability for farmers to repair and maintain equipment themselves has become more challenging, which can exacerbate the risks mentioned above.
What can farmers do to manage risk?
Managing risks that are external to the farm is challenging because they are outside the farmer's control. In this scenario, risk management (hyperlink this to the risk management article written previously) means closely monitoring your equipment and ensuring regular maintenance to reduce the need for parts or replacements. Because it is sometimes impossible to avoid replacing farm equipment, and the delays to receive new equipment can be substantial under the circumstances, many farmers have been making greater use of social media to network with other farmers in their region in order to rent or share equipment, thereby ensuring the collective success of their neighbouring farmers.
Keeping a close eye on world events is also important so that farmers can prepare for other risks that may impact their farms. Including these activities in an on-farm risk management plan could save time and money.
[1] "WHO Director-General's Opening Remarks at the Media Briefing on COVID-19 - 11 March 2020," March 11, 2020, https://www.who.int/director-general/speeches/detail/who-director-general-s-opening-remarks-at-the-media-briefing-on-covid-19---11-march-2020.
[2] Aleksandra Sagan, "Why Canada's Dairy Farmers Are Dumping Milk despite Food Supply Issues in COVID-19," CBC News, April 9, 2020, https://www.cbc.ca/news/business/dairy-covid-19-1.5528331.
[3] "Computer Chip Shortage Creates Long Delays for New Trucks and Farm Machinery," Farmers Forum (blog), September 21, 2021, https://farmersforum.com/computer-chip-shortage-creates-long-delays-for-new-trucks-and-farm-machinery/.
[4] "Silicon Chips: What Are Computer Chips Made Of?," Intel (blog), n.d., https://www.intel.com/content/www/ca/en/history/museum-making-silicon.html.
[5] "Supply Chain Disruptions," AgriResponse (blog), April 13, 2021, https://agriresponse.ca/recent-issues/supply-chain-disruptions/.
[6] Bill Tomson, "Supply Chain Woes Hit US Ag Sector Hard," Agri-Pulse (blog), October 13, 2021, https://www.agri-pulse.com/articles/16619-supply-chain-woes-hit-us-ag-sector-hard; Phil McCausland, "Supply Chain Shortage Is Driving up Prices. Farmers Are Worried It Could Grow Worse.," Yahoo!News (blog), October 20, 2021, https://news.yahoo.com/supply-chain-shortages-made-farm-083147051.html; Dan Miller, "Farmers Mostly Managing Parts Shortages, but Equipment Delays Still Causing Headaches," DTN Progressive Farmer (blog), November 5, 2021, https://www.dtnpf.com/agriculture/web/ag/blogs/machinerylink/blog-post/2021/11/05/farmers-mostly-managing-parts-delays.